JATC programs across the state hosted apprenticeship recruitment events and career fairs during National Apprenticeship Week 2018.
The Ohio Building Trades and their JATC apprenticeship programs reached tens of thousands of students across the state through hands-on demonstrations, career fairs, and training facility tours during National Apprenticeship Week, a commemorative week created by the U.S. Department of Labor to highlight apprenticeships as a path to meaningful careers.
Here are a few highlights: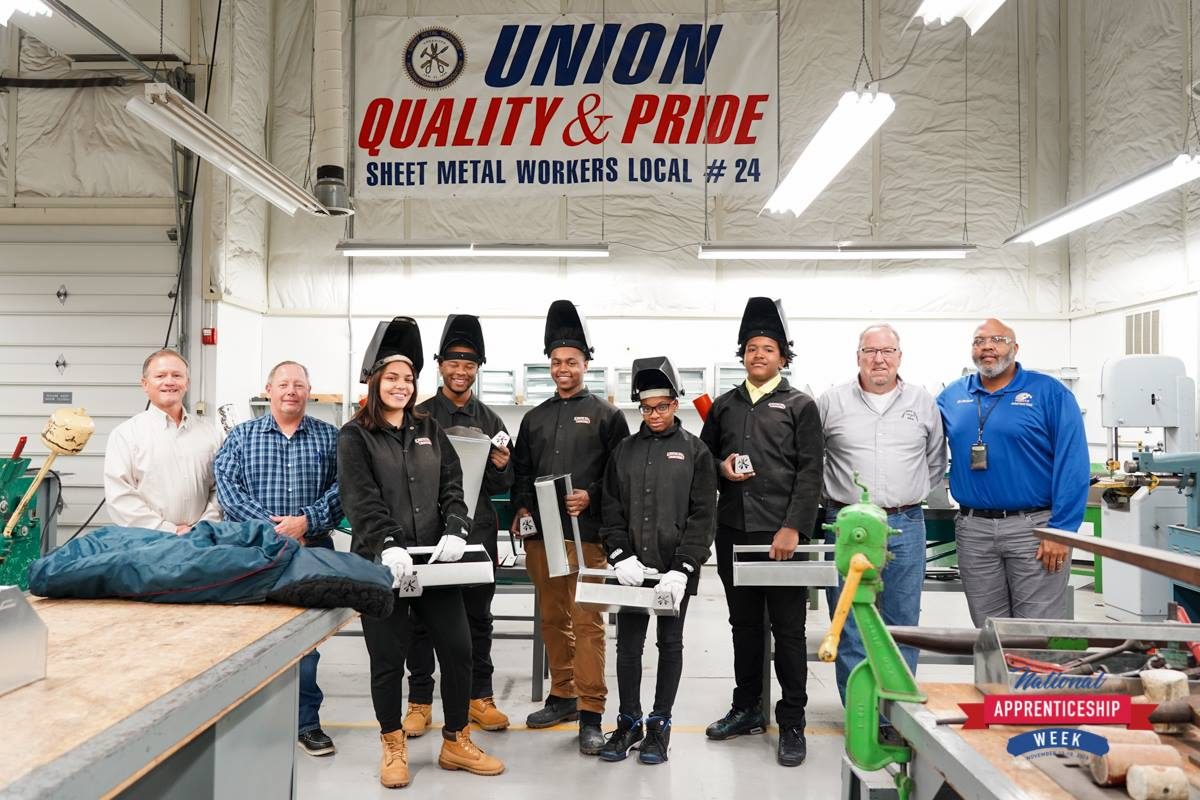 Students from Ponitz Career Technology Center joined the Sheet Metal Workers Local 24 at the Sheet Metal Training Center in Dayton to learn about apprenticeship opportunities. (Photo credit: SMART24 Dayton/Facebook)
IBEW 212 NECA Electrical Training Center hosted an Apprenticeship Week Open House. The JATC also took part in the Mt. Healthy Jr/Sr. High School Career Fair, along with other Ohio Building Trades apprenticeship programs. (Photo credit: IBEW 212 NECA Electrical Training Center/Facebook).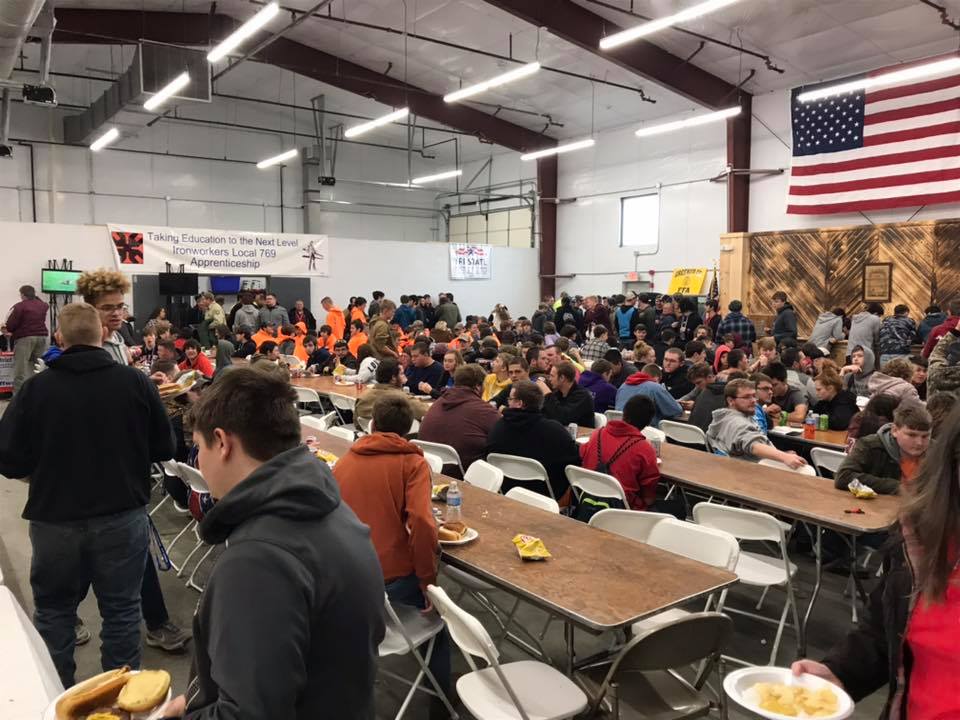 The Tri-State Building and Construction Trades Council welcomed over 1,000 students from high schools and career centers in Southern Ohio and Eastern Kentucky for lunch and a of the IKORCC Carpenter and Millwright training center to learn about promising professional careers within the Building Trades unions. (Photo credit: Mark Johnson)
The East Central Ohio Building and Construction Trades hosted a Meet the Trades Career Fair for students in grades 6 through 12 at UA Local 94's Plumbers and Pipefitters Training Facility in Canton. Over 600 students attended.
Do you know somebody interested in an upwardly mobile career in the Building and Construction Trades? Visit our Apprenticeship portal, or contact Kitty French at 614-228-5446 or kfrench@actohio.org to learn more!