Healthcare is one of Ohio's top industries, and the state is home to several renown healthcare systems, which have earned top rankings nationwide in certain specialized areas.
Ohio's Building Trades members receive training specifically to build, renovate, and maintain healthcare facilities. Our journeymen and apprentices have the latest industry training to meet all necessary requirements to work in hospitals and other healthcare environments. This education allows them to work safely and efficiently.
Insulators, for example, can expertly seal rooms to ensure proper Infectious Disease Control, helping stop the spread of airborne diseases from room-to-room. Our plumbers and fitters have Medical Gas certifications, which allow them to safely install and repair medical gas systems allowing doctors to safely perform various procedures, which sustain the health and well-being of patients.
From hospitals, to doctors offices, to labs, rehabilitation facilities and nursing homes, ACT Ohio's affiliated trades and their members have built the healthcare infrastructure vital to families all over the state.
These projects are built safely, on or under budget, on schedule and provide an excellent value to the project owner.
By choosing quality construction, built by the state's building trades, project owners receive long-term maintenance savings due to the work being done right the first time.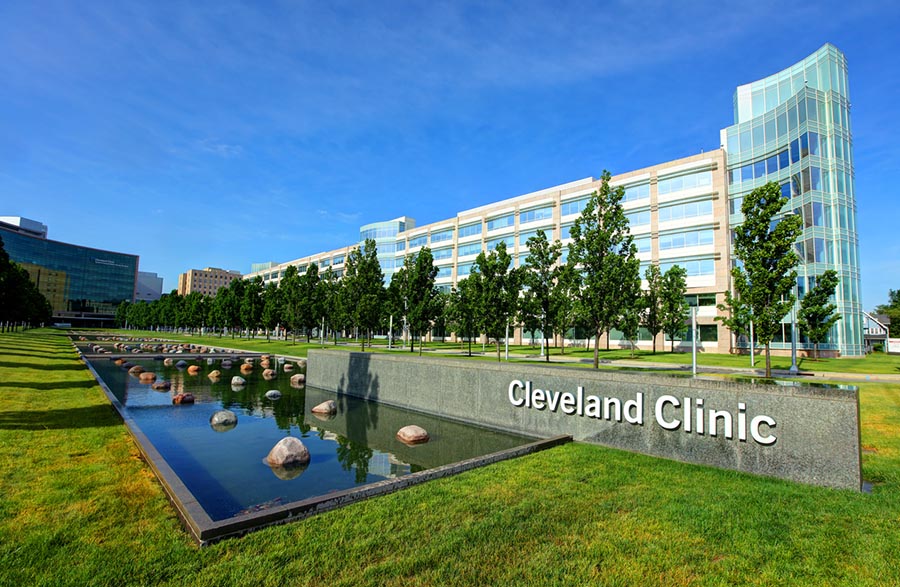 Healthcare Project Highlight: The Cleveland Clinic
The Cleveland Clinic utilizes Project Labor Agreements in order for union construction workers to expertly build new hospitals, and renovate and maintain existing facilities.
Journeymen and apprentices working for The Cleveland Clinic and other hospitals throughout the state receive Infection Control Risk Assessment (ICRA) training  before working on the project. This training helps them not only work safely in hospitals, but allows them to build the structures with an understanding of how to stop the spread of airborne diseases.
Besides taking ICRA and lifesaving OSHA training courses, tradesmen and tradeswomen receive both on-the-job and classroom instruction to hone their skills, which in turn, help them provide high quality work.
This quality provides additional value to projects few other construction workforces can offer because it means they will do the work right the first time, helping projects finish on time and on or under budget.
From projects in Cleveland, Toledo, Akron, Mansfield, Columbus, Lima and elsewhere throughout the state, ACT Ohio affiliated unions and their members build the hospitals people count on for lifesaving medical procedures.