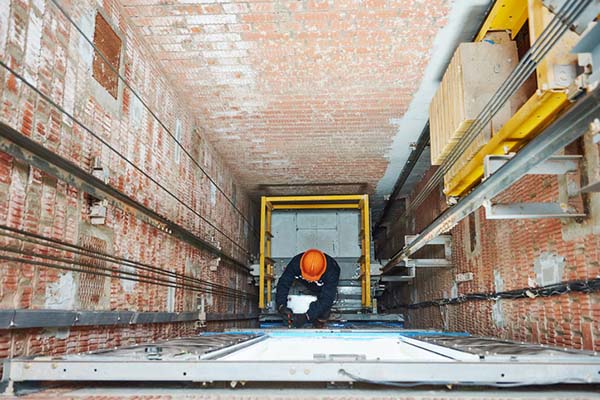 Elevator Constructors install, fix, and maintain elevators, escalators, moving walkways, and other lifts.
At Ohio Elevator Constructor training centers, apprentices typically learn the following:
Read and interpret blueprints to determine the layout of system components and to select the equipment needed for installation or repair
Assemble elevator cars, installing each car's platform, walls, and doors
Connect electrical wiring to control panels and electric motors
Test newly installed equipment to ensure that it meets specifications
Troubleshoot malfunctions in brakes, motors, switches, and control systems
Dismantle elevator or escalator units in order to gain access to remove and replace defective parts, using hoists, ladders, and hand/power tools
Repair and/or replace faulty components in order to return elevator to fully operational status
Conduct preventive maintenance and inspections of elevators and escalators on a scheduled basis to ensure compliance with safety regulations and building codes
Keep service records of all maintenance and repair tasks, and
Elevator Constructors assemble, install, maintain, and replace elevators, escalators, chairlifts, moving walkways, and similar equipment in buildings.
Ohio elevator constructors accept all applications and post all openings through their national website at www.neiep.org.