It's National Apprenticeship Week, and the Ohio Building Trades are hosting events at specialized Building Trades Apprenticeship Training Centers across the state & region.
The next generation of Building Trades professionals are training at over 80 JATC Training Centers operated by the skilled building and construction trade unions and their signatory contractors across Ohio. This week, students and future apprentices are touring the training centers to experience for themselves the hands-on education of a Building Trades apprenticeship. Here are a few events happening around our region:
Open House – Marietta Electrical JATC 
Wed. Nov. 14, 2018
5 pm to 7 pm
27754 SR 7, Marietta, OH
Open House – IKORCC Carpenter and Millwright Training Center
Wed. Nov. 14, 2018
10 am to 1 pm
472 Carpenter Way, Grayson, KY
Over 1,000 high school students from Southern Ohio and Eastern Kentucky visited the training center to explore professional careers in the Building Trades (Photos courtesy of the Tri-State Building & Construction Trades Council).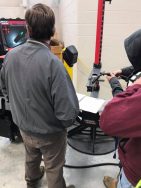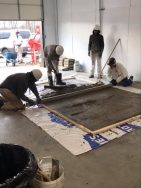 Mount Healthy College & Career Fair
Wed. Nov. 14, 2018
9:30 am to noon
Mt. Healthy HS, 8101 Hamilton, Ave., Cincinnati, OH
Meet the Trades Career Fair – Plumbers & Pipefitters Training Facility
Wed. Nov. 14, 2018
10 am to 2 pm
3852 13th St. SW, Canton, OH
Watch ACT Ohio's Facebook page for more updates, including a Facebook Live Apprenticeship Demo hosted by the Laborers' District Council of Ohio (details to come).
Interested in Ohio's Building Trades Apprenticeship job opportunities? Contact Kitty French at 614-228-5446 or email kfrench@actohio.org to be connected with a Building Trades JATC Apprenticeship program in your region.