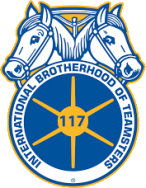 Founded in 1903, the Teamsters mission is to organize and educate workers towards a higher standard of living. There are currently 1.4 million members under 21 Industrial Divisions that include virtually every occupation imaginable, both professional and non-professional, private sector and public sector.
The Teamsters Building Material & Construction Trade Division (BM&CTD) is on the move. In community after community, they are negotiating industry-leading contracts and forming strategic alliances with unions in other building trades to further prosperity.
BM&CTD represents a wide variety of workers including riggers, demolition workers, landscapers, pipeline construction workers, warehouses and building supply manufactures. This diverse group of proud, loyal and skilled Teamsters has laid the foundation for future generations to reap the rewards—in wages, benefits, job safety and job security.
Headquarters
Teamsters Union
25 Louisiana Avenue, N.W.
Washington, D.C. 20001
Website: Teamster.org
General President: James P. Hoffa
General Secretary-Treasurer: Ken Hall