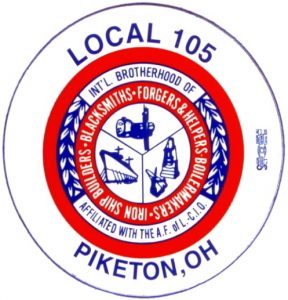 4561 US Highway 23
P.O. Box 858
Piketon, OH 45661
740-289-4255
local_105@hotmail.com
http://www.boilermakerslocal105.com/
On June 30, Boilermakers LU 105 will host its 23rd Annual Charity Golf Outing at the Shawnee State Golf Course in Portsmouth. All profits from this event will be donated to the Southern Ohio Medical Center Hospice, which provides a home away from home for terminally ill patients who need inpatient care. Click here for registration information.