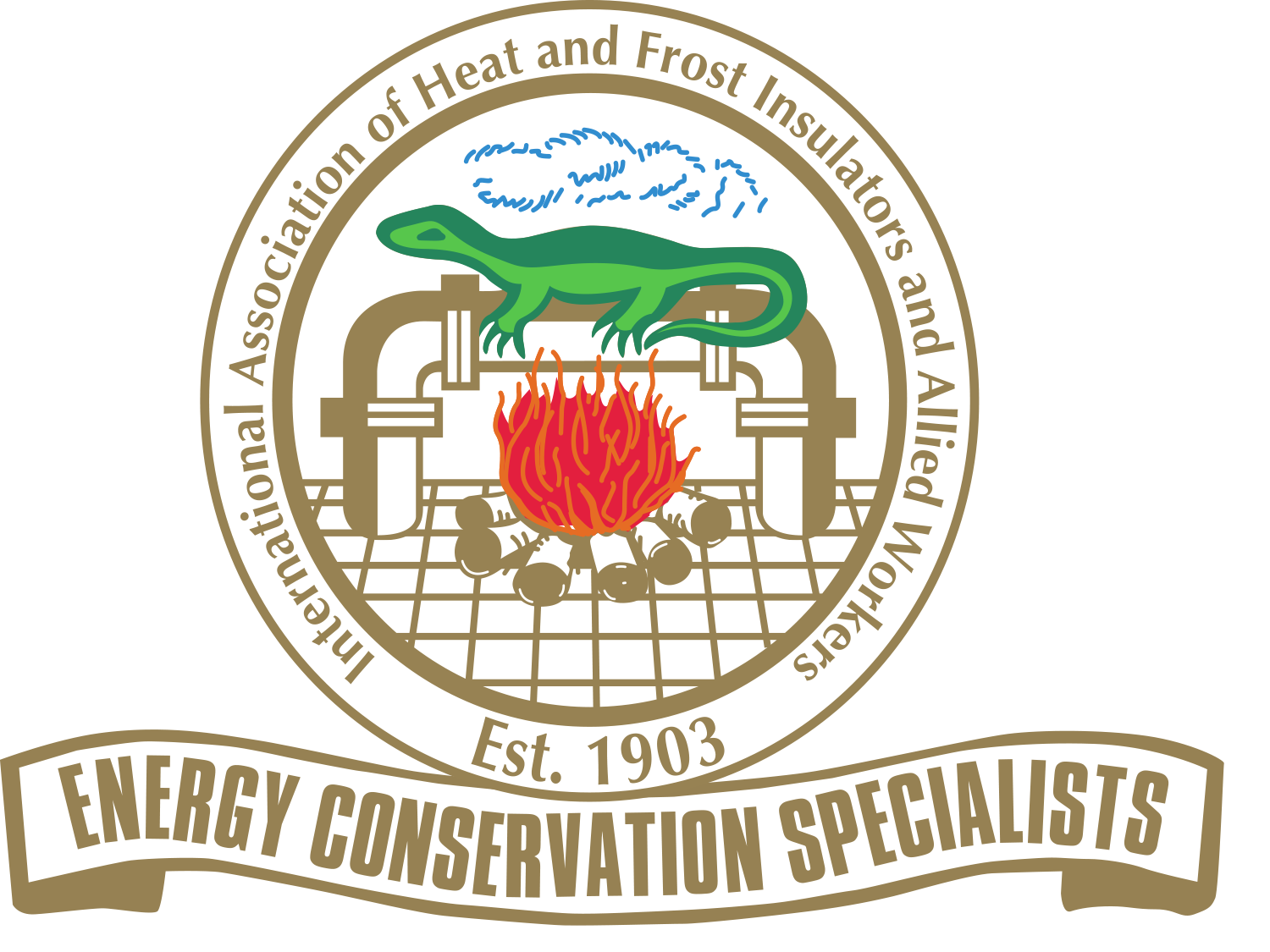 The Heat and Frost Insulators and Allied Workers (HFIAW) are affiliated with the AFL–CIO and the Canadian Labour Congress and represent nearly 24,000 craftsmen in a series of construction trades.
Today's union insulator is skilled in the installation of mechanical insulation, firestopping, asbestos and lead mitigation or abatement, sound attenuation, and specialty fabrication required in custom mechanical insulation installations for commercial, industrial, medical, bio-technical, governmental and educational facilities among other customer types. This work is installed by our professional mechanical insulators that have achieved journeyman status in the union through a multi-year classroom and 1,600 hour per year on-the-job training program.
The International Association of Heat and Frost Insulators and Allied Workers have persevered since 1903 – a testament to their founders' commitment to the dignity, skills, and well-being of their membership. The union has endured for more than 100 years, through good times and bad, in peacetime and at war, through economic depression and prosperity. Through it all, the HFIAW not only has survived; they have flourished.
Headquarters
Insulation Professionals of Ohio
939 Goodale Blvd., Room 210
Columbus, OH 43212
Phone: 614-221-7177
www.ohioinsulators.com
International Association of Heat and Frost Insulators and Allied Workers
9602 M. L. King Jr. Hwy. Lanham, MD  20706
Phone: (301) 731-9101
Fax: 301-731-5058
Insulators.org
General President: James McCourt
General Secretary-Treasurer: Gregory T. Revard