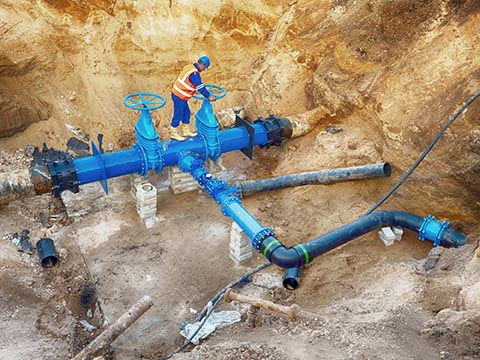 Plumbers, pipefitters, and steamfitters install and repair pipes that carry liquids or gases to, from, and within businesses, homes, and factories. All of these jobs require the installation, remodeling or maintenance of systems that carry water, steam, air and other liquids or gases necessary for sanitation, industrial production, heating and air conditioning, and many other uses.
Workers measure, cut, and bend pipe, as well as weld, braze, caulk, solder, glue or thread joints at residential and
commercial job sites.
At their Ohio training centers, Plumbing and Pipefitting apprentices will typically learn to:
Read blueprints and follow state and local building codes
Determine the material and equipment needed for a job
Install pipes and fixtures
Inspect and test installed pipe systems and pipelines
Troubleshoot malfunctioning systems
Repair and replace worn parts