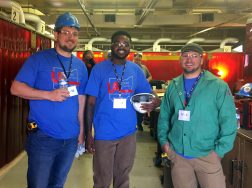 Ohio has more than 80 Training Centers throughout the state, dedicated to training highly skilled craftsmen and women in the Building Trades.
ACT Ohio affiliates, through their JATCs, invest millions of dollars each year to ensure their members are the safest and most qualified construction workers in the industry – at no cost to taxpayers.
Apprentices earn competitive wages while learning their craft, and enter the workforce prepared to complete quality work on time and on budget. Apprentices at affiliate training centers receive healthcare and retirement benefits as well.
Click a trade below to find out more about the work they do, and find local training centers.