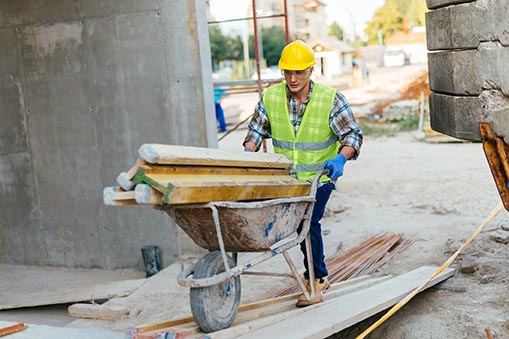 Construction laborers work on almost all construction sites, performing a wide variety of construction-related activities during all phases of construction. Many laborers spend their time preparing and cleaning up construction sites, using tools such as shovels and brooms. Other workers, such as those on road crews, may specialize and learn to control traffic patterns and operate pavement breakers, jackhammers, earth tampers, or surveying equipment.
At their Ohio training facility, Laborer apprentices will typically learn to:
Clean and prepare construction sites by removing debris and possible hazards
Load or unload building materials to be used in construction
Build or take apart bracing, scaffolding, and temporary structures
Dig trenches, backfill holes, or compact earth to prepare for construction
Operate or tend equipment and machines used in construction
Follow construction plans and instructions from supervisors or more experienced workers, and
Assist craftworkers with their duties.