The Lima Building & Construction Trades Council (BCTC) is comprised of 16 trade unions made up of highly trained craftsmen from all over Northwest Ohio.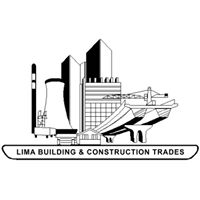 The Lima BCTC represents building trades unions in eight counties: Allen, Auglaize, Hancock, Hardin, Mercer, Paulding, Putnam and Van Wert.
Journeymen and apprentices throughout the region receive training, including continual career upgrade training and state-of-the-art training centers. Working on projects of various sizes, from small projects to massive petrochemical plants, the Lima Building Trades is prepared to meet the needs of jobsite.
Their members' craftsmanship is second to none, helping bring value to projects.
The Lima Building Trades – value on display, everyday.