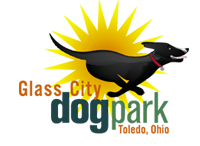 After years of tireless campaigning, the new Glass City Dog Park is finally set to open this weekend in South Toledo due to some much-needed assistance from several Toledo area building trades.
The membership-based canine playground uses 4.4 acres of city-owned property in Woodsdale Park and will be operated by Toledo Unleashed, an area nonprofit whose mission is "to foster and promote off-leash opportunities for dogs in the greater Toledo area."
City Councilman Matt Cherry, who serves on the board of Toledo Unleashed and acts as Toledo Construction's vice-president, helped coordinate the supplies and labor volunteered by Plasterers and Cement Masons Local 886, Operating Engineers Local 18, Sheet Metal Workers Local 33, and UA Local 50 to help make this long-discussed project a reality.
"We haven't paid much of anything for construction costs, except for fencing," said Cherry in a Sept. 24 article in the Toledo Blade. "Everybody's been chipping in here and there. …Everything's gone very smoothly. Really, the weather has been the only hiccup."
Construction on the park included the installation of fences, signs, gates, benches and drinking fountains, and the building of a brand new shelter house.
Community response to the new park has been overwhelming; there are already 200 registered members and donors continue to approach Toledo Unleashed to help fund construction and maintenance costs.
"It looks wonderful," said Tina Yoppolo, president of Toledo Unleashed, in the same article. "It's a really beautiful setting."
Read the full article here: Final touches being made ahead of Glass City Dog Park's opening.