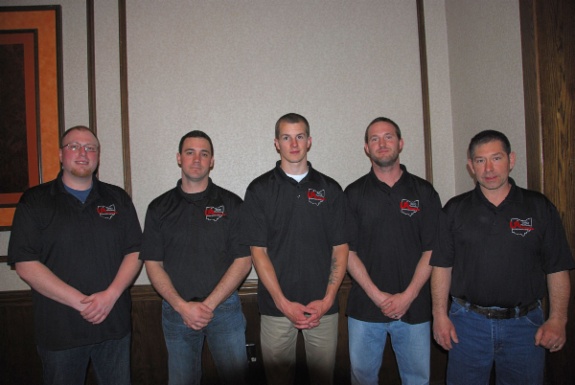 Congratulations are in order to the winners of last week's 2015 UA State Apprenticeship Competition for proving they are the best of the best in their trade throughout the state of Ohio!
Held at UA Local 50's Piping Industry Training Center near Toledo, the three-day event saw apprentices in the plumbing, pipefitting, welding, HVAC-R and sprinklerfitting trades compete in various disciplines they have been trained for at UA training centers across Ohio.
Defending their home turf were Local 50 champions Don Andrysek (plumbing) and Scott White (HVAC-R). Pipefitters Local 120 apprentices Jim Primozic and Brian Price took home the prize for pipefitting and sprinklerfitting, respectively, while Chris Miller of UA Local 168 in Marietta was the welding champion.
All five champion apprentices will go on to represent the state of Ohio in the District 2 Regional Competition, held in Indianapolis from June 1-5.
ACT Ohio would like to congratulate all the state champions on the dedication to their training and wish them well in the next stage of competition!