Construction Labor Unions and City of Columbus' Community and Workforce Committee continue a successful partnership through new Community Benefits Agreement.
Columbus Building Trades Council Secretary-Treasurer Dorsey Hagar and leaders of Central Ohio building trades unions joined Columbus Mayor Andrew Ginther, Columbus City Council members, and community stakeholders for the signing of a community benefits agreement (CBA) for the construction of the city's new Linden Community Center and Park.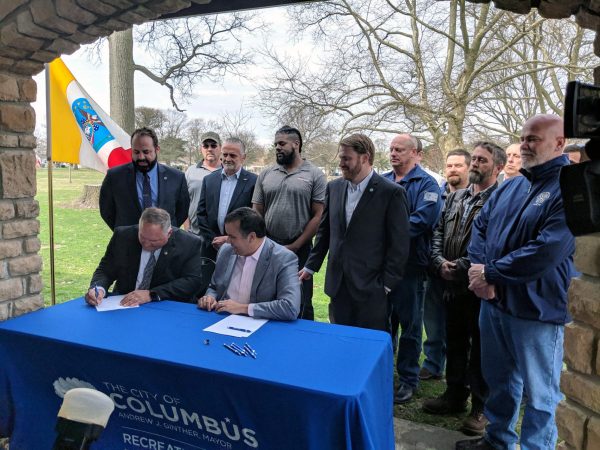 "This Community Benefits Agreement represents an enormous opportunity for both the Building Trades and the city," said Hager in a media advisory released by Mayor Ginther's office. "This partnership provides the city with highly trained, local, skilled journeymen and women who will complete this project on time and on budget while creating career opportunities in the building trades."
The CBA includes a 30% local workforce goal, requiring contractors to make good-faith efforts to hire qualified workers from the Linden neighborhood, and outlines plans for three Columbus Building Trades Recruitment events in the community.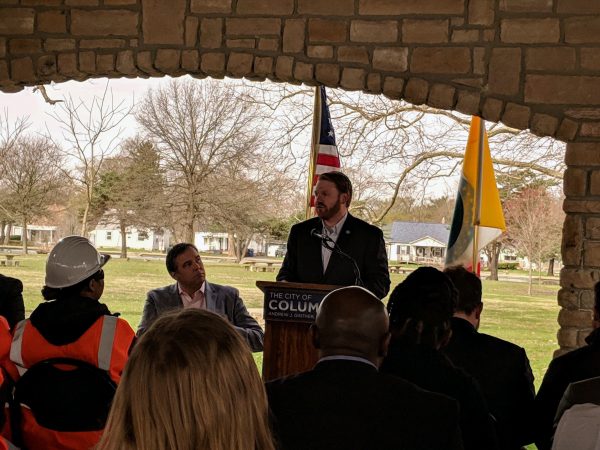 Like the CBA signed between the Columbus Building Trades and the city of  Columbus for the construction of Firehouse Station #35 on the city's far east side, the Linden CBA solidifies the shared vision of the Columbus Building Trades Council and the city of Columbus to increase union construction career access for minorities, women, and low-income residents.
"This agreement continues to build on my commitment to expanding Columbus' success to every person in every neighborhood," said Mayor Ginther in his statement. "I applaud our local labor unions for standing with me and the community in this effort."