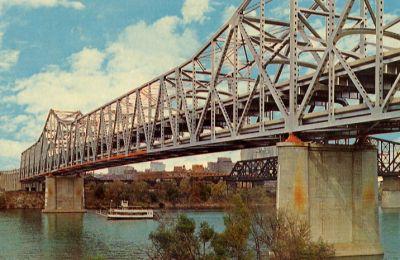 On Monday, the Controlling Board unanimously approved $4 million to study how to fund the construction of a new Brent Spence bridge spanning between Cincinnati and northern Kentucky.
The study will be conducted by HNTB Ohio, Inc. and will examine the value and viability of various types of public-private partnerships to fund the proposed $2.5 billion project. The study will also look at the viability of setting up a toll system on the proposed bridge.
The Ohio Department of Transportation stated that if the study is approved the state would look to begin construction on the project as soon as 2014.
The 49 year old current bridge has been deemed by the federal government as "functionally obsolete."