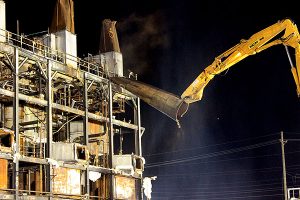 For more than 60 years, a facility in Piketon, Ohio provided enriched uranium to the U.S. government for use by the Department of Defense.
Eventually, this technology was used to create enriched uranium fuel rods for nuclear reactors, both domestically and abroad. At one point, this facility and several others produced more than half of the global supply of enriched uranium.
Now, roughly 1,200 acres of the 3,777-acre site is set for demolition.
Highly-trained and highly skilled local Building Trade members have the capability and wherewithal to safely perform the work on this site.